Founded in November 1994, the very first capsule ever manufactured by Enocapsule was Burgundy.
Espresso. Perseverance. Passion.
How do you build a dream? What is your first step? In the case of our company, the first step was a double shot of espresso, a pen and a notebook. Enocapsule was nothing more than an idea at one point in time, stemming from the passion of a young entrepreneur who fiercely believed in the vision he had to create a North American capsule manufacturing company for the food and beverage industry.
The very first capsule was produced in 1994 in a tiny warehouse in St-Laurent, Montreal, Quebec. This small PVC heat shrink capsule was burgundy, no decoration, and represented Enocapsule's hope for the future. We wanted to make more of these, and we wanted to make them better than the small burgundy capsule we held in our hands. Before our company even ventured into the decorated world of capsules, we wanted to master unicolor ones. We are proud of the range of colors we can offer you because of this important decision made early on in our foundation. This decision to "do one thing very well" before moving onto the next, is how we run our company.
We now manufacture not only PVC heatshrink capsules, but have grown our family of products to include champagne/sparkling wine capsules (foils), polylaminate polylux capsules and screw caps. We absolutely love what we do, and we take on our clients' brands with great excitement and care. Our passion for manufacturing stems from being able to take an idea dreamed by our clients and turn it into a beautiful and tangible piece of packaging. We take great joy in helping our clients turn their branding dreams into reality.
No matter how much we have grown over the years, since that day where we produced our very first capsule, our history runs freely through the veins of our company. We are proud of where we started and always cherish the passion, drive and pure exhilaration behind that very first capsule in our first facility. We have now been manufacturing capsules for over 20 years and every day as we look around our new  facility, we still cannot believe where we are standing. We are incredibly grateful & humbled for all those doors we knocked on that gave us a chance.
This is a photograph of Enocapsule's first ever production facility in Saint-Laurent, Montreal, Quebec. ©ENOCAPSULE INC.2017/All rights reserved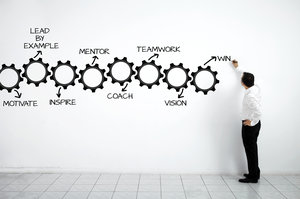 Teamwork
We accomplish our goals, together.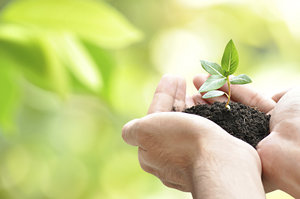 Grow simply
We master one product, then introduce the next.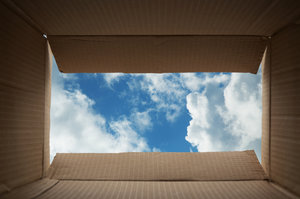 Innovation
We always think outside of the current capsule.
Do you have a passion for printing & a love for beautiful patterns/colors? An Enocapsule Press Operator may be the perfect fit for you.
QUALIFICATIONS
Basic reading & writing skills (english or french)
Detail Oriented
Minimum 2 years experience in a manufacturing facility
Interested in helping to create little masterpieces? Enocapsule is looking for detail oriented, highly motivated & passionate individuals.
QUALIFICATIONS
Basic reading & writing skills (english or french)
Detail Oriented
Minimum 2 years experience in a manufacturing facility